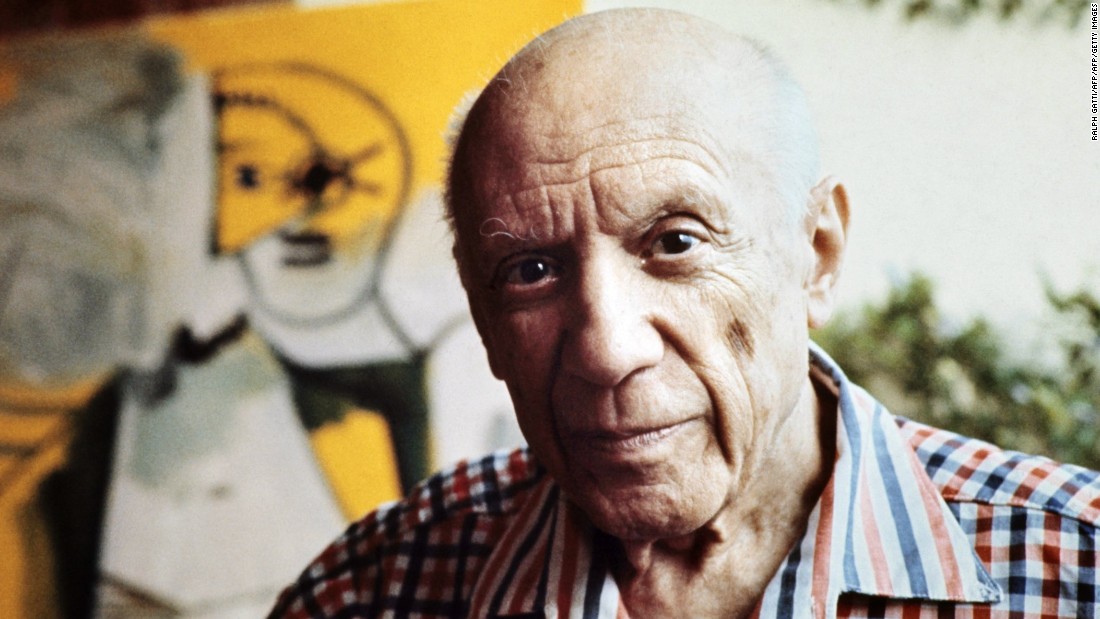 (CNN)The line stretches the length of a narrow stone-paved street in the heart of Barcelona's old quarter.
A short walk from the museum, and still within the Barcelona's old quarter, is another must for anyone retracing Picasso's footsteps.
Picasso would indeed travel to Paris, eventually settling there and becoming the renowned artist we all know.
But before all that, and to better understand how it all began, we need to head to the Catalonian countryside.
Born Pablo Ruiz Picasso in Malaga in 1881, the teenage Picasso moved with his family to Barcelona in 1895.
He signed up for art school, where he met Manuel Pallars, a native of Horta. Not only would they become lifelong friends, but this encounter would prove providential.
In 1898, young Picasso was going through a rough patch. He'd had a scholarship canceled and contracted scarlet fever. Longing for change, he accepted Pallars' invitation to spend the summer with him in Horta.
Rather than staying with Pallares' family, the two friends headed for the nearby hills, where they converted a natural rock refuge into a temporary home.
They were to spend the next few weeks living in the wild, painting. Their only contact with the outside world were sporadic supply visits from Pallares' younger brother and the occasional visit to nearby farmhouses.
This primitive lifestyle ended with the summer, but Picasso remained in Horta until early the next year, with an initial two-month stay stretching into eight months.
This experience left an indelible mark on the young artist.
He did not resume his art studies.
Instead, he joined Barcelona's bohemian scene and embarked on a path that would lead him to develop his own style and become a pioneer of the Cubist art movement.
But this was not to be the end of Picasso's affair with Horta.
If Picasso's first visit to Horta marked him personally, this second visit was to do so artistically.
Picasso, who was already experimenting with Cubism, found in Horta the ideal place to consolidate his emerging unique style.
The characteristic outline of Els Ports mountain range, with its clearly defined geometrical shapes, provided, together with the presence of Fernande Olivier, the right state of mind for him to enter a particularly productive period.
Picasso obsessively painted the nearby Santa Barbara mountain, in an apparent homage to Paul Cezanne's Mont Sainte-Victoire series.
It's at that time his style showed an accelerated progression towards abstraction.
In his Horta series, "Picasso ended up merging the mountain and the image of his girlfriend, perhaps in an attempt to combine his two loves, Horta and Fernande," explains Elias Gaston, the president of Horta's Centre Picasso.
The Center doesn't hold any original paintings, but it has facsimile reproductions of Picasso's works inspired by Horta.
Local spots connected to the painter are also conveniently marked with plaques, making it easier for enthusiasts to trace his footsteps.
The landscape around Horta appears little changed since Picasso's time. Horta is one of the gateways to the Els Ports Natural Park, where the adventurous can visit the rock refuge in which the artist and his best friend spent that transformative summer of 1898.
But Horta isn't the only Catalan village where you can follow Picasso's footsteps in a majestic natural setting.
Right at the foot of the Pyrenees, the charming mountain hamlet of Gsol, with its traditionally built stone houses and dramatic alpine scenery, couldn't be more different from the Mediterranean olive groves of Horta.
Yet this is a landscape that's also closely connected to Picasso.
The only way to reach Gsol in 1906, when Picasso traveled there in the company of Fernande Olivier, was a long and arduous mule ride. But this isolation and deeply rural atmosphere was to make a big impact on his work.
"Picasso was going through a period of artistic blockage," explains Marc Bernadas, manager of Gsol's Gsol's Centre Picasso.
"He was increasingly frustrated by the fact that he did not find a satisfactory way to complete the portrait of American art collector Gertrude Stein. When he came to Gsol he was looking for a getaway, a place where he could isolate himself from the social and artistic scene he frequented and find new sources of inspiration."
And he found it. The 90 days he spent in the village drove Picasso's style further into primitivism and on the path to cubism.
The Madonna is currently preserved at MNAC, Catalonia's National Art Museum.
Catalan Romanesque art remained a constant source of inspiration for Picasso throughout his life.
Although still relatively off-track, it's now much faster and easier to reach Gsol than in Picasso's time. You can even manage it as a day trip from Barcelona, about 90 minutes' drive away.
The village is a gateway to the Cad-Moixer Natural Park and the twin-peaked Pedraforca mountain.
Gosol's tiny Centre Picasso documents the artist's stay in the village and displays reproductions of some of the most significant works he completed during his stay here.
Although Picasso last visited Barcelona in the 1930s and spent most of his adult life in France, where he died in Mougins in 1973, the intense experiences he lived in the city and the nearby villages during those formative years never fully left him.
A quote often attributed to Picasso in his later years is, "Everything I know, I learned in Horta."
SOURCE: CNN.com
Read more: http://www.cnn.com/2017/04/07/travel/barcelona-day-trips-picasso-catalonia-spain/index.html
Related articles